Our Services
Assist Our Clients Building Real Estate Fortune!
Go to Buyer
Buyer
Up to 2% of the purchase price rebate towards closing costs and prepaids for buyers. Assist on contract preparation, negotiation, loan application and closing.
Click here for more details.
Go to Seller
Seller
1% Commission for sale full service. Professional real estate photography. Negotiate and bring the best price for seller. Assist on all closing procedure.
click here the for more details.
Go to New Construction
New Construction
Rebate 2% of sale price for builder new homes at closing. Assist on offer negotiation, communication, mortgage application and closing.
Click here for more details.
About Our Realty
Dedicated Real Estate Agents
Find the best real estate property
Texas Fortune Realty is a full-service real-estate agency specializing in residential properties. We are custom-first, detail orientated and work hard. We committed to assist you find the best suitable property for you, no matter it is the dream home or investment property. Custom satisfaction is our goal. Low commission and best service is our dedication.
OUR TEAM
Our agents are experienced, dedicated and long time Austin residents.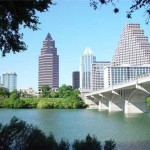 As a professional realtor, electrical engineer and real estate investor who has lived in Austin since 2000, George is experienced, always client first and detail oriented. Fluent in English and Chinese. He enjoys working with his clients and assisting them find their dream homes.
Please let us know how we can service you.